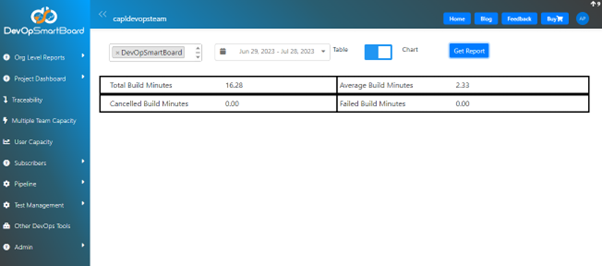 The chart view of the build pipeline showcases total build minutes, average build minutes, cancelled build minutes, and failed build minutes.
Similarly, for the Release Pipeline, the report is based on selected projects and date range, and it can be viewed as a Table or Statistics.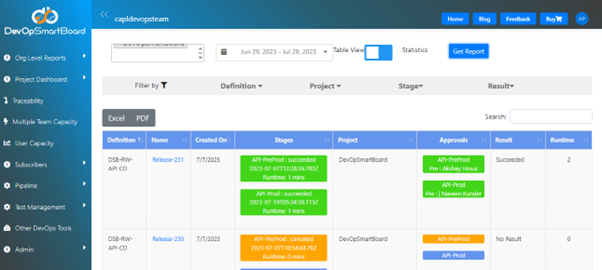 The release report includes details like release name, created date, release stages, project, pre and post approvers, result, and run time. Just like the build report, it offers the option to convert the report to Excel and PDF formats and can be filtered based on definition, project, stages, and result.